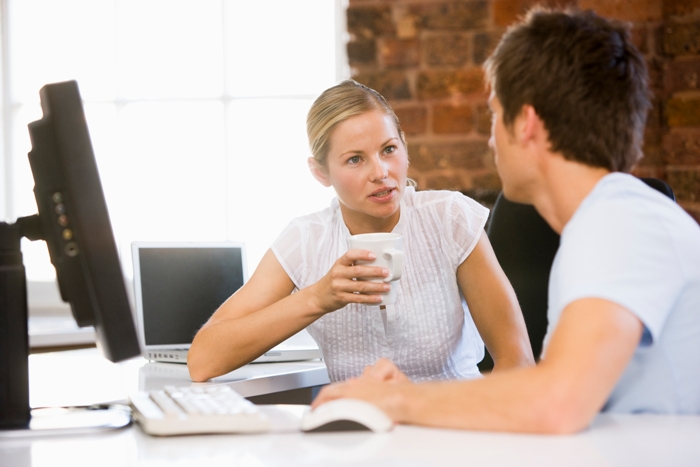 General questions to ask potential clients
Before starting off a new project it's important to know what the client wants and to make sure they have thought out some of the fundamental key points in their project. I've had numerous versions of this template over the years, and here is the current version of it. I try to ask about the goals, funding and deliverables while also trying to find out about the market and current stack. I try to find out as quick as possible if it is a project I can do or not, as I don't want to waste either their and my time.
Most of my inquiries come via referrals, so there are multiple relationships that need to be maintained. For this reason I try to get back to each inquiry with 12 hours.
Knowing these key answers will help you see if you can actually help a client like this, and whether their goals are realistic. Depending on the size of your business you may not want to take on a €1,000 contract, or balk at the idea of doing €100,000+ projects.
Choosing a client
Whether it's a family member, a friend or a corporation, I try to ask the same questions. To get them in the mindset that it's a business transaction. Some clients want more training on a system, or want you to be onsite, while others just want the product done & delivered. Most of of initial requests come with very little information on the project, and for this reason you will need to delve deeper into the details.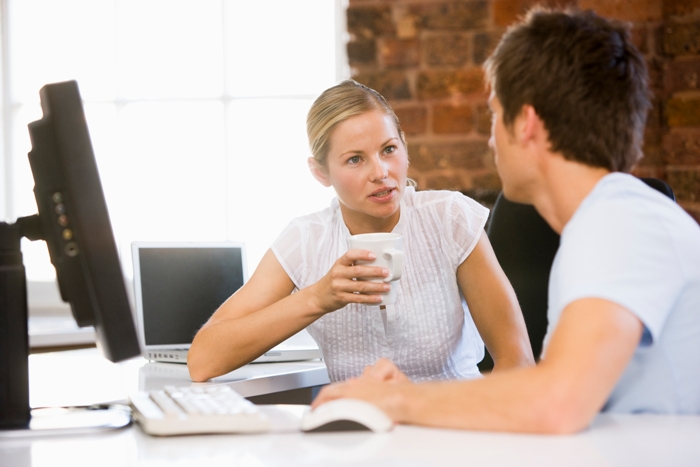 Client questions
I make a point of letting the potential client know that this is a general email, as it may not be the case that all the questions apply.
Can you tell me a little more about the project so I can know if my skill set works with this. Here are some general questions I ask all clients before we start:

Can you tell me a little more about the goals of the web project ?

It's for web traffic & sales
It's a branding exercise
It should deliver support
It should this X audience / Y market
Other

Do you have a planned date for the project ?
Is there a specific budget you are looking to come in under ? And do you plan for maintenance after the project is complete.
Is is updating an existing system ? If so please can you tell me a little more about it.

How long is the current version live
What are the particular limitations of it / known issues you'd like to fix
Can you send me the URL and login details for it ?

Do you have in-house expertise to run the website after it's launched (technical, copywriting, graphic design, etc.) or do you need support or help finding someone.

If you would like to arrange a call this week we try to work something out.

Right now my schedule is a little hectic, so I'm not sure if I can help you, but once I know more about the project I we can see if it fits both my skill set and your expectations.
I also put a clear call to action about moving to a phone call, once I know the basics of the project, talking on the phone (or better face to face) can help you gauge the interest of a client and perhaps they can tell you some details over the phone that they can't put in writing.
The closing line offers both parties an opt-out in case they feel that their expectations fail to match.
Do you have any other questions you would ask ? Please let me know in the comments.
My Status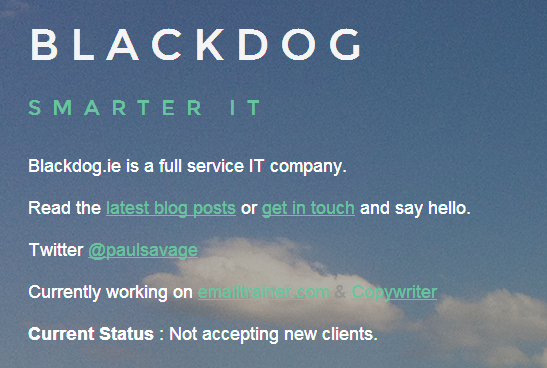 One final note, that this post isn't a call for clients, in fact I display my status about looking for work on my homepage. This again helps to save both my time and a potential clients' time.