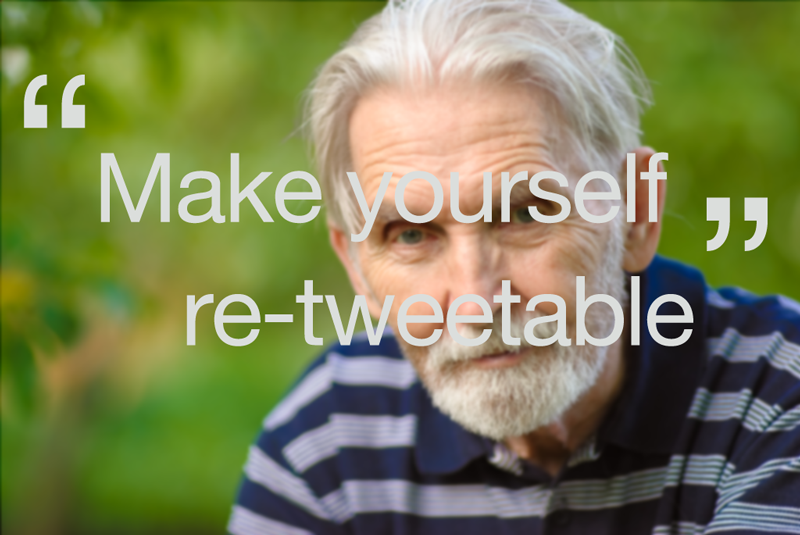 A quick twitter tip
This is just something that I do, that perhaps might help you out when it comes to using twitter. You can take these 'optimisations' too far, but when done well, I think these tips will get your a few more Retweets (RTs) than you are already getting.
4 retweetable tips
When tweeting links include authors twitter handles
When mentioning brands include their twitter handle
When sharing links mention the twitter handle of how you saw it
When sharing another tweet add your own commentary on it. Instead of just clicking the RT button, use a quote instead
By taking these steps you are more likely that someone will re-share (what twitter is in the process of renaming retweets to.
Twitter planning on calling Retweeting just sharing ?? pic.twitter.com/MRBAGXMyqy

— Paul (@paulsavage) April 2, 2014
Having other people share your tweets is one of the fastest ways to to grow your twitter audience. Of course it goes without saying that you should really only share things that you yourself are actually interested in.
Some of my examples

This DevOps job has been seen 200+ times in just 3 days https://t.co/6RICh2YGUP on @irishjobsHQ its free to post your salary jobs #jobfairy

— Paul (@paulsavage) April 4, 2014
RT @mneylon: Half day Facebook & Twitter workshop with @Blacknight & @damienmulley in Carlow http://t.co/QPR6kC0twy on 9/4/14

— Paul (@paulsavage) April 4, 2014
Mobile apps cash: Freemium is king, but in-app ads are growing fast http://t.co/2wctScZoz5 > the future of mobile apps ? cc @donal_cahalane

— Paul (@paulsavage) April 2, 2014