Some #websummit tips
After coming back from an amazing few days in Dublin, at the websummit, I decided to put some of my thoughts & tips down. Conferences are a hectic time, with a bit of planning and focus you can really improve your experience and get the most out of such an event. Hopefully some of these will also help you at your future conferences.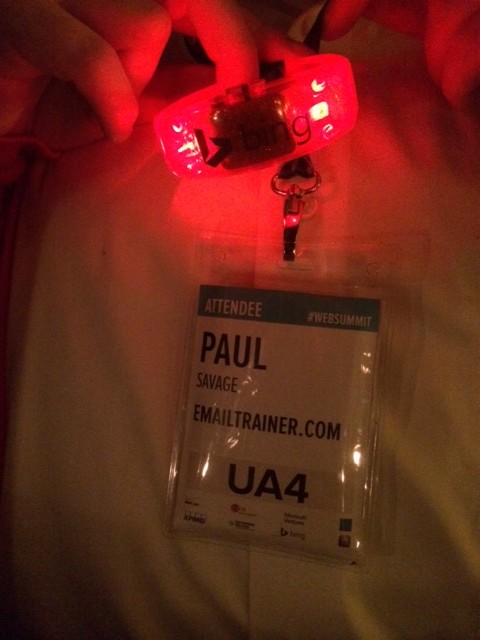 1 – Get some sleep in advance
Conferences are hectic times, make sure you are well rested before you go. Aim to be there first thing in the morning and be prepared for 2 long days. Where possible try to stay as close as you can to the event space. An extra 30 minutes commute in the morning means 30 minutes less sleep.
A little excited about #sxpress today and #websummit tomorrow. I guess that's why I can't sleep.

— Paul (@paulsavage) October 29, 2013

Most conferences will have a dinner or a party in the evening. A power nap before these will make sure that you are in the best shape to have the energy at them. Just remember to set your alarm before you go to sleep. It's a marathon not a sprint, so a quick nap might give you that extra push to stay out another hour. If you are shy, alcohol does make you more likely to talk to people you don't know, but remember not to over do it !
My ninja power is sleep on demand. Refreshed now.

— Paul (@paulsavage) October 30, 2013
2 – Plan what sessions & people you want to see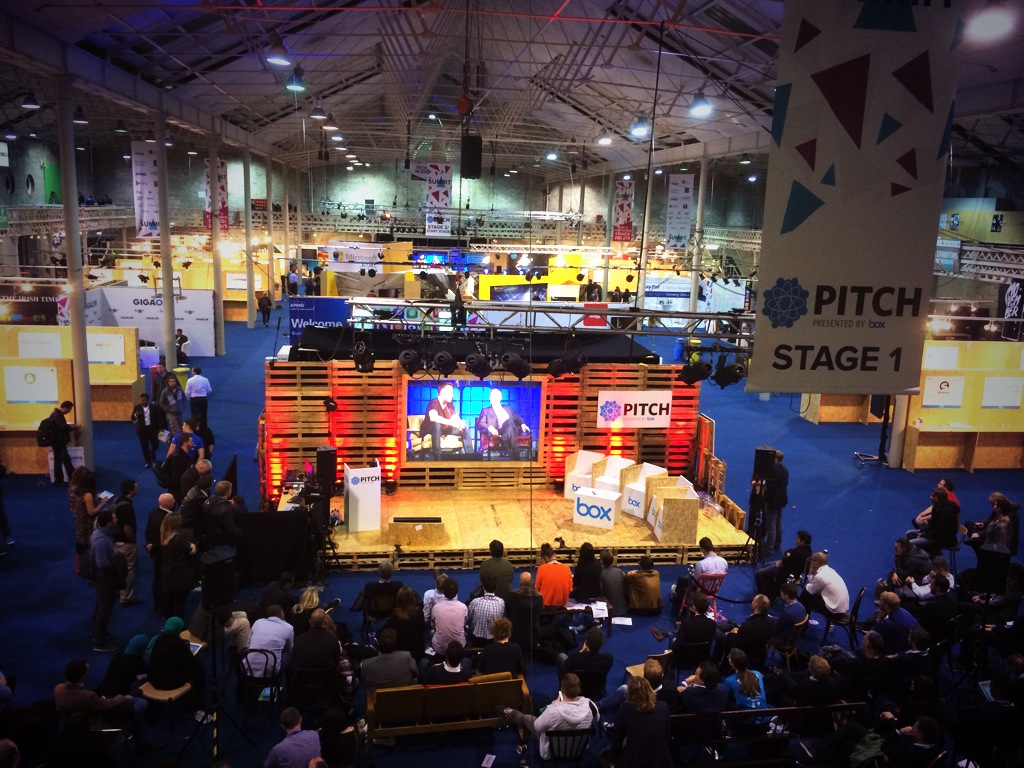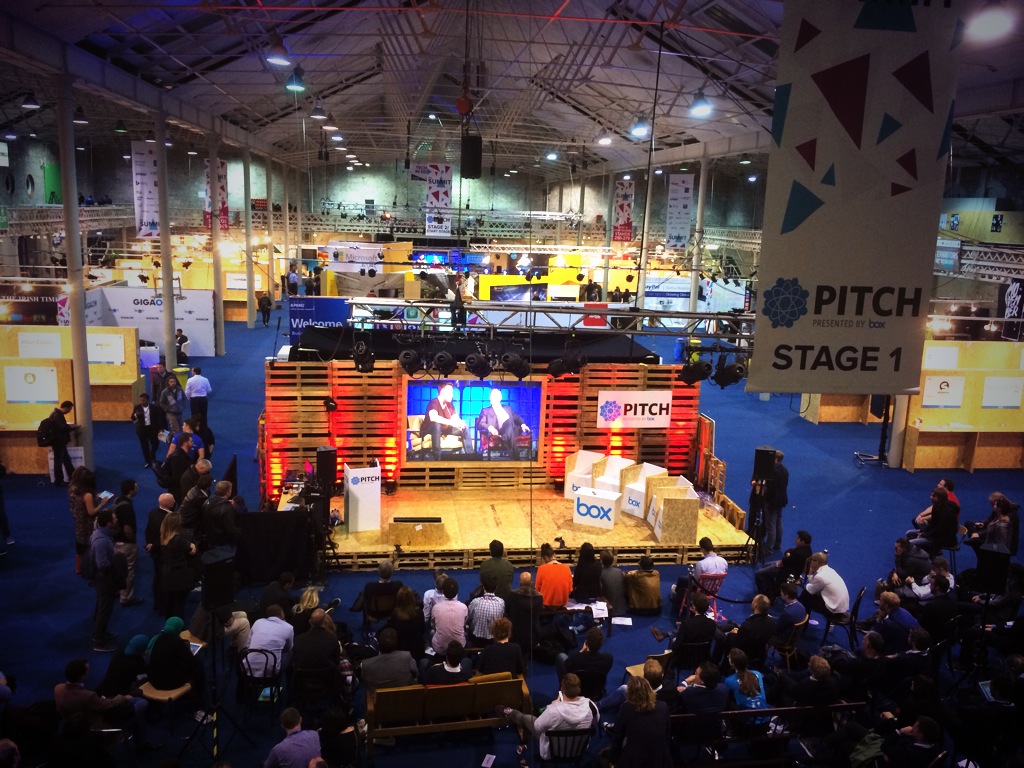 Most people I met said they didn't get a chance to look at the schedule before they went. Now I don't mean you need to plan every single hour of your time at a conference, in fact you should always try to keep as much time free as possible for networking. Having a basic idea what talks you really want to see live to before will save disappointment. The more popular talks will get busy, and may reach capacity, so if you plan to go, get there early. The majority of talks were recorded at the websummit. So you can always watch them from the comfort of your home after the conference. I kept an eye on the twitter stream to see what talks were well received.
As for meeting people & clients, reaching out to them in the weeks running up to the event is best. Contacting them during the event to organise a coffee or lunch leads to extra pressures on your schedule. Also seek people out on social networks, follow them on twitter, say hi and introduce yourself, it will make the real face to face introductions that little bit easier.
@robinwauters if you have a second later would love to into you to @unepetitegamine she wants to do a Spain event in 2014

— Paul (@paulsavage) October 31, 2013

LinkedIn is another great source of finding people who are going to a conference, but do remember if you are reaching out, make it personal.
3 – Sign up for side events
If your conference has any events going on around the main event, I highly suggest you take part. These smaller scale events lend themselves to being a better platform for meeting new people.
4 – Create your own events
If you can't find any side events, then think of organising your own one. This is what I did with the idea of having a early morning running group. You could organise a dinner or lunch and invite like minded people to it. Most of the networking that happens at conferences happens outside the venue
5 – Talk to everyone
You never know who is standing next to you in the queue for coffee, or sitting beside you. If you come across someone who's on their own, say hi, introduce yourself you never know who you'll talk to. Taking your head out of your phone will help you meet some people.
5 – Reach out to journalists
Journalists are always looking for on the look out for stories, don't be afraid to say hi, and build up a repport with them. Perhaps you can help them just as much as they can help you.
6 – Follow up
After you've met some people, send them a tweet or a linkedin connection request. Don't leave it for another year to get in touch with them. You never know who will reply to you.
@paulsavage @photomatt i told matt i want him to do 10 shows a year for me when i'm on vacation!!! let's make it happen!

— jason (@Jason) October 31, 2013
@paulsavage yuppo – needed the context to know what to talk about

— Gary Vaynerchuk (@garyvee) October 30, 2013
7 – Launching your startup at a conference
One topic that came up again and again was about launching at a conference. This year the websummit had over 800 startups, all looking for attention. This media attention is finite, and your chances of getting part of this is low, and you will have to put a lot of work in advance to get a portion of this.
A large conference is not the platform for launching your startup, but perhaps announcing results or investment would work. Even being tied to a stand for 2 days and waiting for customers or investors to discover you is probably not the best use of your time. If you want to generate interest you need to get in front of as many people as possible. This can be done by setting up meetings before you go to the conference, rather than depending on serendipity. Conferences are where a lot of business happens, you just have to make sure you go out and get it, and not wait for it to come to you.
Say thanks!
Don't forget to say thanks. I would like to thanks to a few cool people who helped make my #websummit that little bit better. I've linked to their twitter profiles and you should follow a few all of them . Thanks Frank & Maria from Bing, Pat & DC from Trustev, Nicole & Jon from Techstars, Robin, Alessio, Matt, Gary, Aaron, Brian, Peter, Mic and many more. Thanks also to Paddy, his team, and the great people from Good Food Ireland.
@paddycosgrave thanks for a great #websummit you have a great team, the event blew me away.

— Paul (@paulsavage) November 1, 2013
Other thoughts
Here are some other posts about the websummit, if I'm missing any let me know.