Moo Business Cards
A few people have asked me in the past as to where I get my business cards printed, the answer is simple, moo.com. They allow you to upload multiple reverse side images, to which I generally include our URL, and then on the front, you can chose a static image and your text details. Below is a copy of the backgrounds I've used for my cards, all following the black dog idea.
Business Card Backgrounds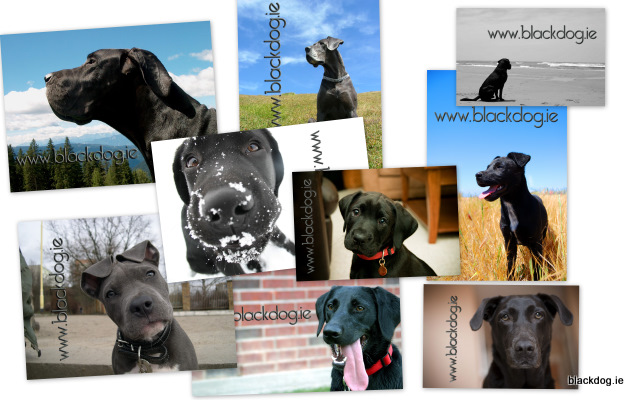 Using Business Cards
As the backgrounds are all different, you do get a few interesting looks handing out business cards. Some people think you are giving their colleague a different / special / secret card, compared with the one they are getting. To be honest I am not a big fan of handing out business cards (and these ones will probably last a year), but in certain circles it looks bad if someone gives you their card and you can't offer one in return. At the very least the business cards are good for entering competitions in trade shows and at hotels 😉 For anyone settings themselves up in business and starting out, a few euros and an hour invested in some cards should help.
Right now they have an offer, which only runs until tonight, where you can get 200 cards for about €50, see here. Or to test is about €15 for 50. They have an email list too which regularly sends out offers.
One final moo tip : unless your company is a really focused on the environment, avoid the eco paper cards. The finish isn't as polished on they as it is for the matt (no recycled card) business cards.
btw. I will be the first to admit that my cards aren't as cool as these cards, being an ex-electronic engineer I find them really intriguing.
Delivery !
And five days after I've ordered they've popped up on my door.